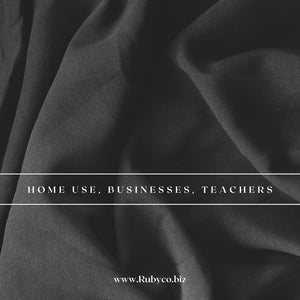 Custom Stickers
---
Yes!  You can request custom stickers.  We accept custom work from individuals and businesses. 
Please contact us with your requirements using the chat feature on this website or via e-mail at CustomerService@Rubyco.biz.   
Rubyco, LLC complies with trademark and copyright law.  We will not print images that are licensed, copyrighted or trademarked (such as pro sports logos, university logos, celebrity images, etc.).   
Sorry, there are no products in this collection.