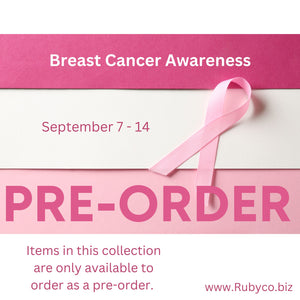 Breast Cancer Awareness Pre-Order
---
* These items are only available as a pre-order. * 
When you order from this collection you acknowledge that your items will begin shipping on or around Sept 28.  

If you order other products with one or more items from this collection, your entire order will be held and shipped complete. 
Looking for the ready to ship collection?  Here you go!  Breast Cancer Awareness Collection
Sorry, there are no products in this collection.